Specialty Work
Commercial & Churches
Call Us Today!
Our Commercial Awnings Systems are unique. We build them using a welded aluminum frame and then install Aluminum Roof Panels with all necessary matching trim. We can also install Aluminum Soffit Panels for the ceiling if the customer does not want an open look.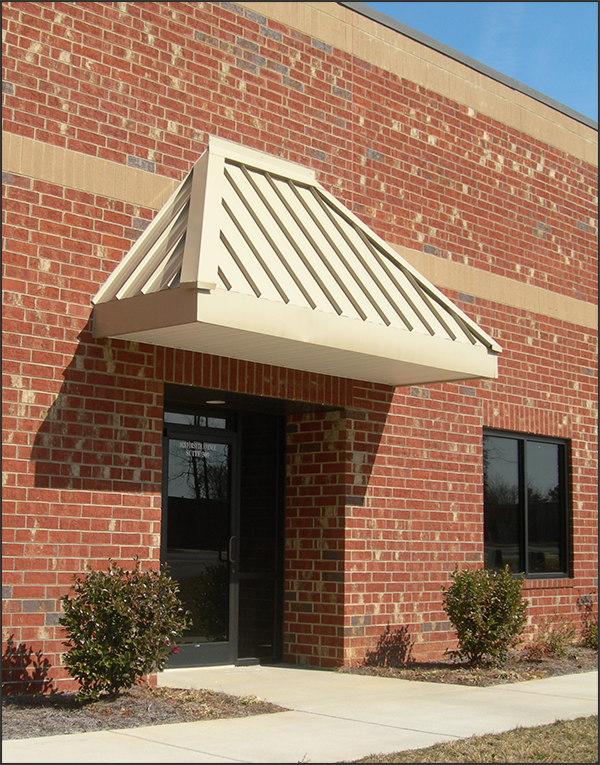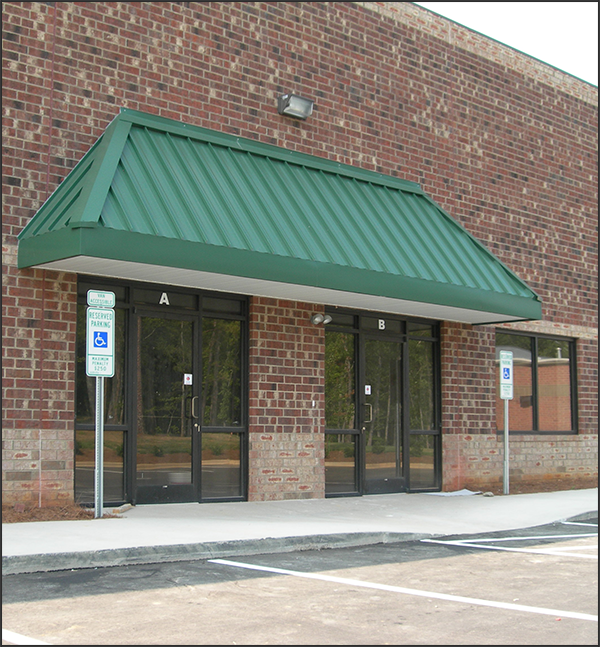 We have 32 different colors for the customers to choose from for the Aluminum Roof Panels.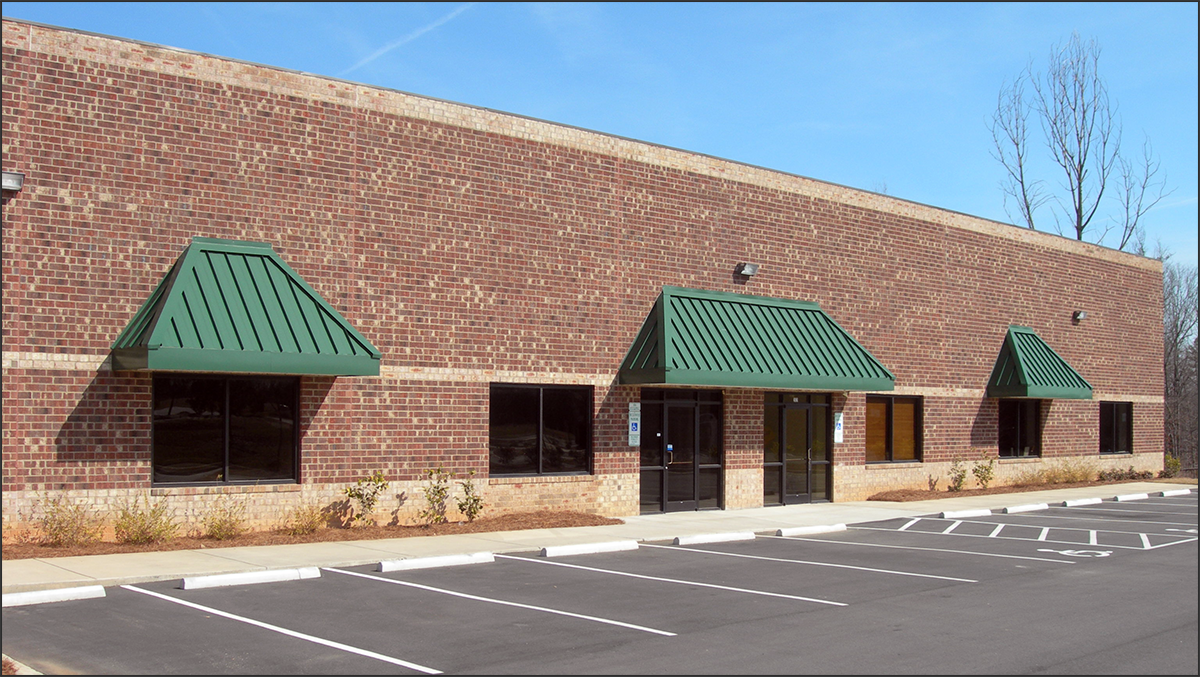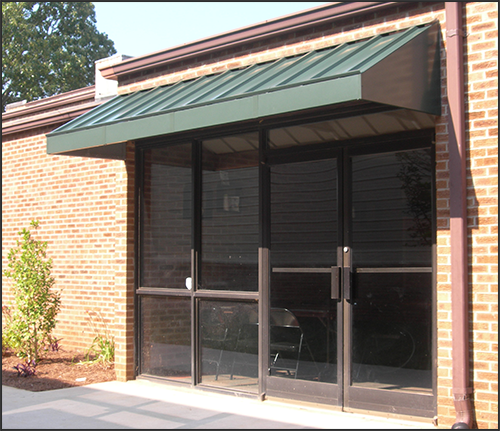 Enhance the look of a commercial entrance with a colored awning.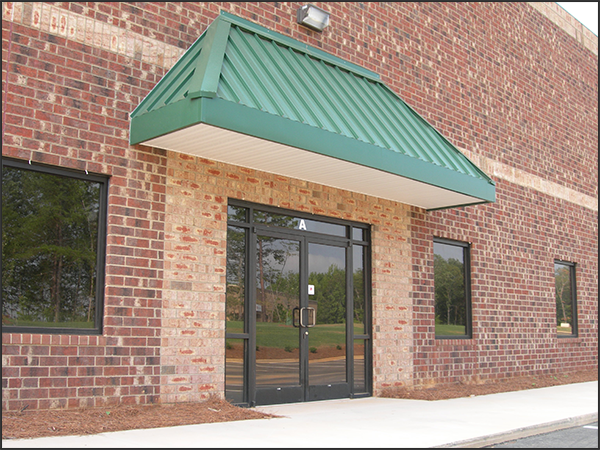 Carolina Canopies
Providing canopies for the southeast. Our process goes from design to installation.