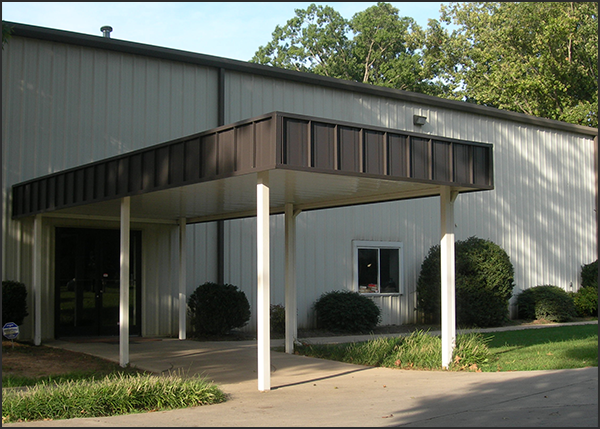 Serving The Southeast Since 1989
At Carolina Canopies we specialize in the design, manufacturing and installation of commercial and specialty canopies. We have over thirty years of experience and have created hundreds of canopies. We can customize a canopy to fit your needs.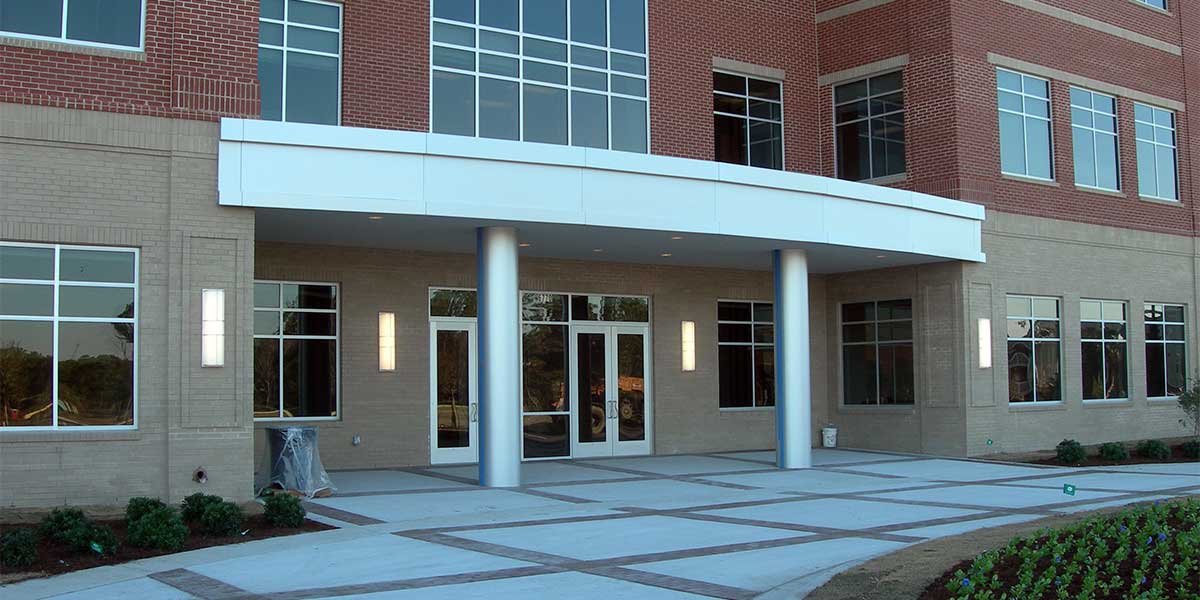 Beautiful Entrance Canopies
Entrance canopies can make your businesses entrance more inviting and that can lead to more business. We have years of experience and can show you a wide range of entrance canopy examples.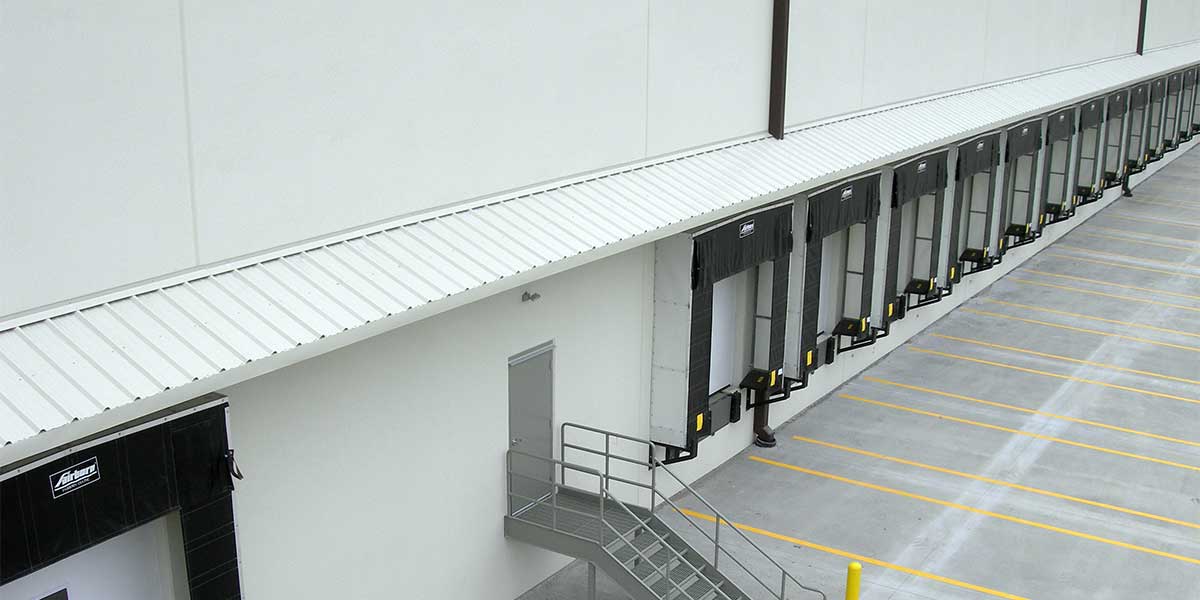 Loading Dock Canopies
Our designs include work for loading docks. Each one is customized for each client.
CarolinaCanopies, Inc. can install an array of products ranging from the largest Loading Dock Canopies to the smallest Walk-In Door Canopies. Please look around our website and give us a call to answer any questions that you may have about our Canopy systems. We look forward to hearing from you.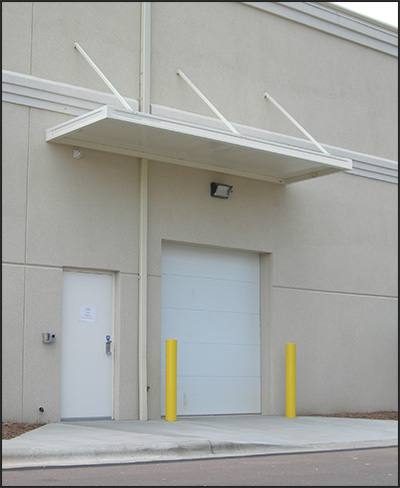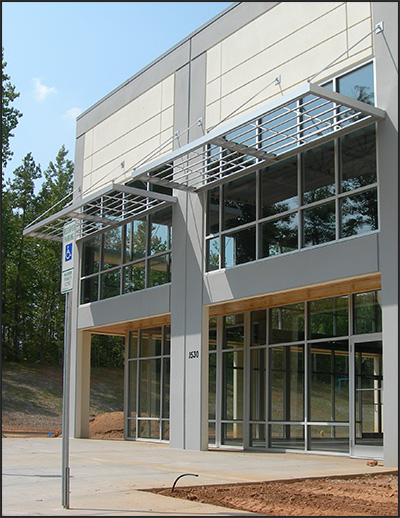 Canopies of any size can be created and installed by Carolina Canopies, Inc.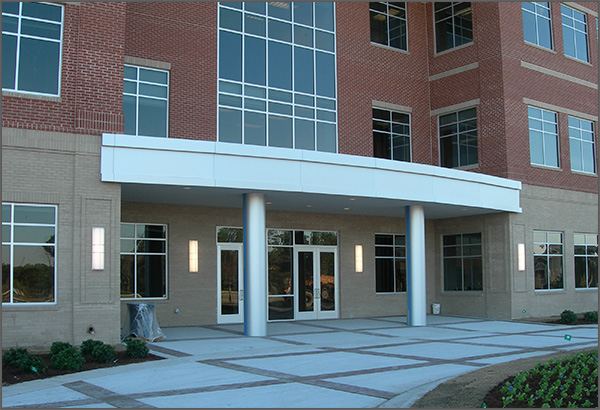 We specialize in the design and manufacturer of Commercial Entrance Canopies. We can design, engineer, manufacture, and install with our own in-house crews. We can also manufacturer and ship to any location and supply complete installation drawings for others to install.
We Create All Types of Canopies
Carolina Canopies sells all types of commercial canopies including Loading Dock Canopies, Entrance Canopies, Walk-Way Canopies, Equipment Canopies, and Drive-Thru Canopies.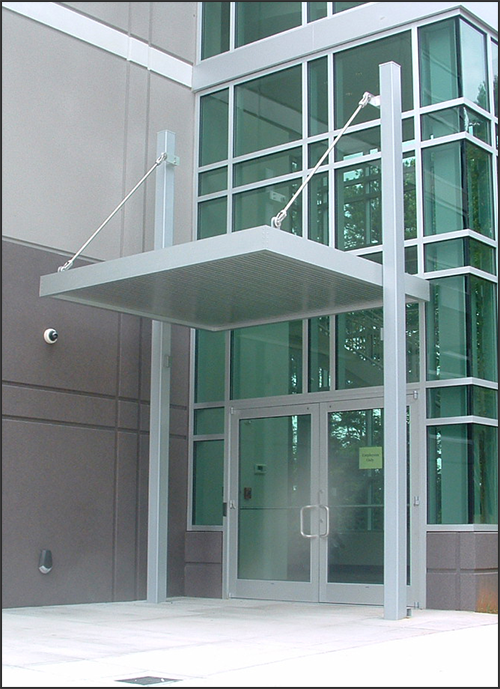 David Jackson, President of Carolina Canopies, Inc., has been selling and installing Commercial & Industrial canopies in the Southeast since 1989.
Carolina Canopies
Providing canopies for the southeast. Our process goes from design to installation.